repV- Service management software


Discover the possibilities of a professional service management solution.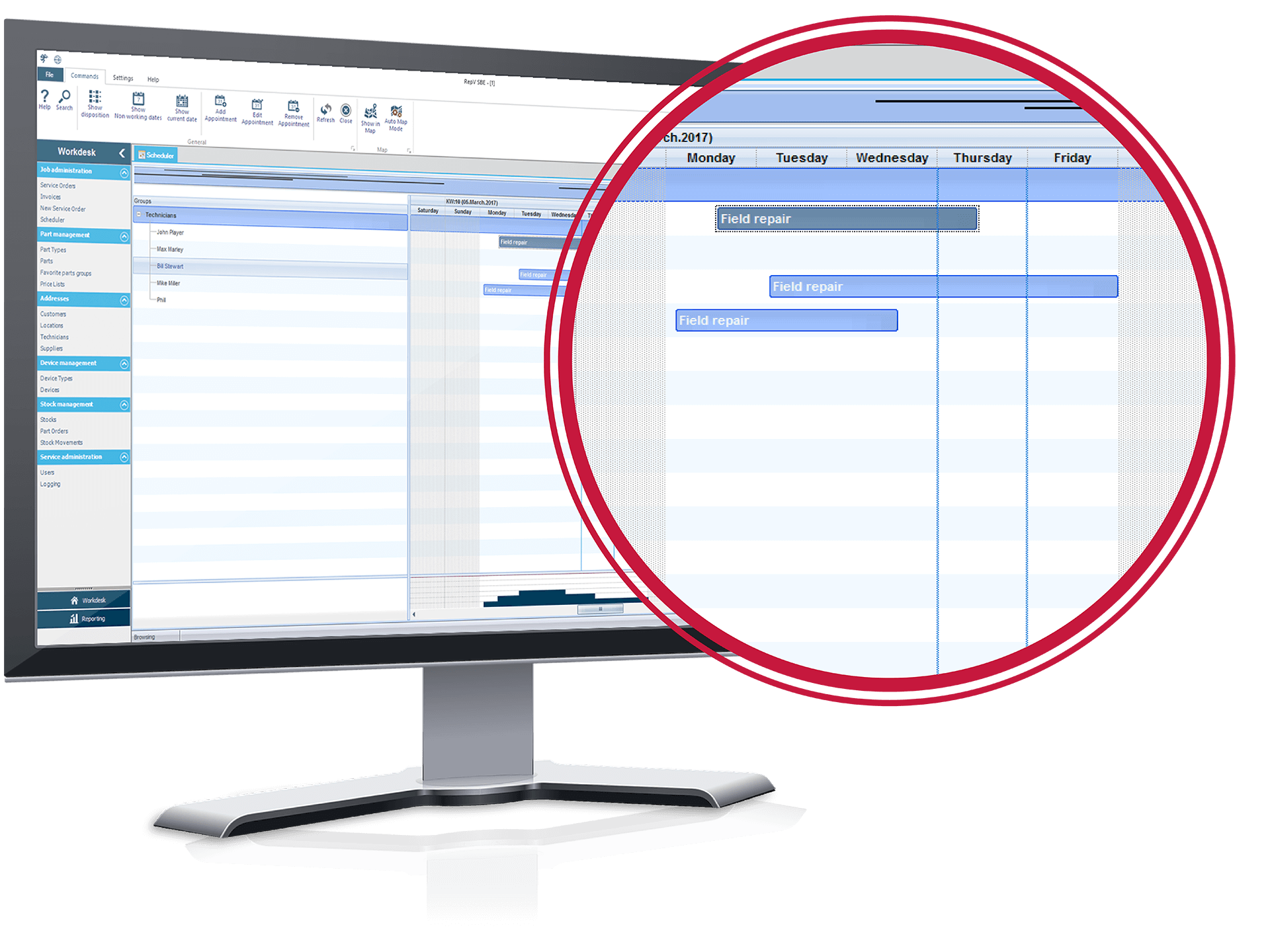 Efficient assignment scheduling
Use the personal organiser to plan, coordinate and manage the assignments of your technicians.
Simple to use with the drag & drop feature
Practical overview of all assignments and technicians
Scheduling options for workshop and field service
Monitoring of your technicians' current location
Customer-specific solutions
We develop custom solutions tailored to your specific requirements.
Modules may be removed or added
Multilingual front end
Customised modules for your specific requirements
Integration into an existing system
API/integration
Benefit from repV while using your own software.
Interface to existing stock management systems possible
Fully integrable into Sage 100
Development according to your needs
Integration into a CRM system possible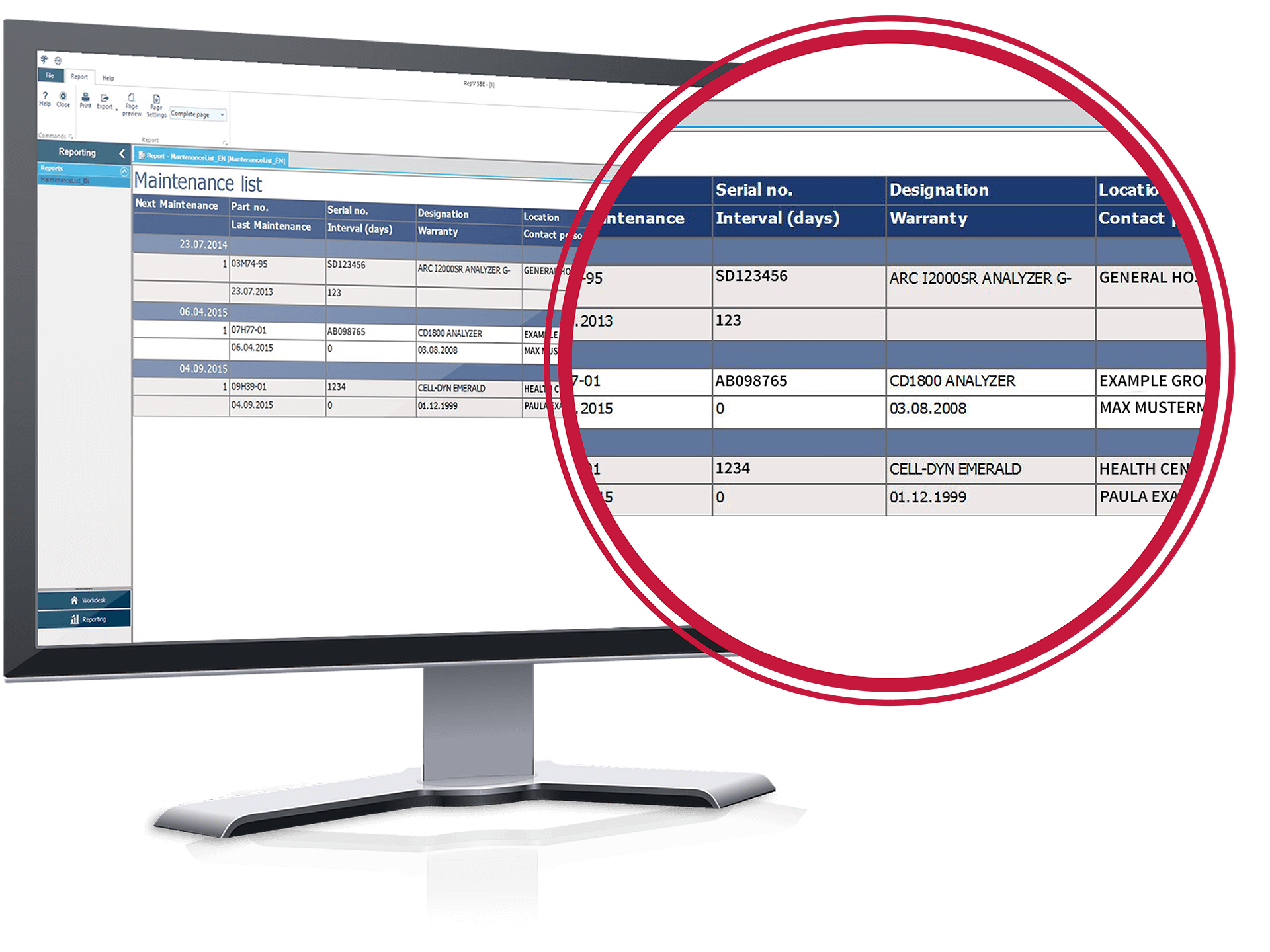 Maintenance
Simple management of maintenance orders, work schedules, and maintenance assignments.
Individual contract arrangement
Automatic creation of service orders
Precise calculations based on available work instructions and information on spare parts
Efficient assignment scheduling saves time and money
All of your documents at a glance
Store and manage all your files.
Simple and intuitive handling
Files are stored in SQL database
Support of file formats such as xls, doc, pdf, jpg, etc.
Storage location freely selectable (e.g. under customers, devices, items, or service orders)
Flawless processes within your workshop
repV visualises the entire service procedure within a repair workshop.
Automated processes
Status overview
Organisation of resources
Documentation of spare parts and working hours
Invoicing or transfer to ERP system
Stay on top of things
Maintain an overview of all master data.
Customers
Locations
Areas
Technicians
Warehouse
etc...
Measure your success
Maintain a constant overview of the profitability of your services.
Service profitability check
Evaluation according to your specific requirements
Creation of target-actual comparisons
Precise, tabular evaluation
Adjustable evaluation periods (years, months, weeks)
Improve the quality and profitability of your services.

We provide you with a constant overview of your service business. Check the current status of your orders at a glance and keep your customers up to date. With repV, you are able to read your service processes like an open book. See for yourself!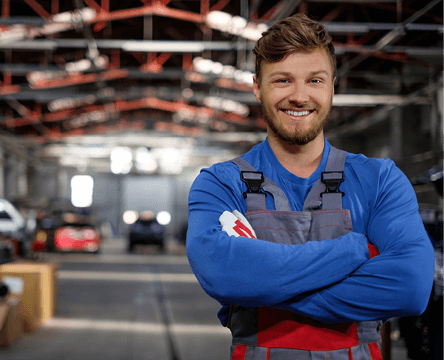 Service process workshop
The service process of any workshop involves a number of different work steps. repV allows you to automate classic workflows and thus make your service process more efficient.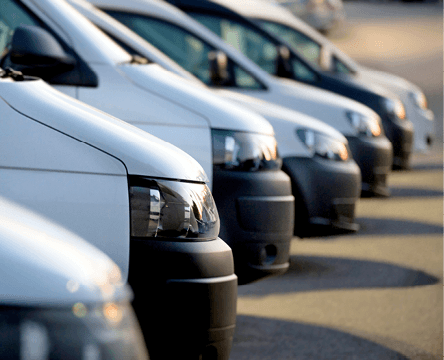 Field service process
The coordination of field service is anything but easy. Different departments and unexpected events may turn schedules upside down. With repV, however, this is a problem of the past.


Mobile field service app

In combination with our repV software, the repV Reports Pro app provides you with a constant overview of your service orders and the respective job status, which allows you to keep your customers up to date at all times.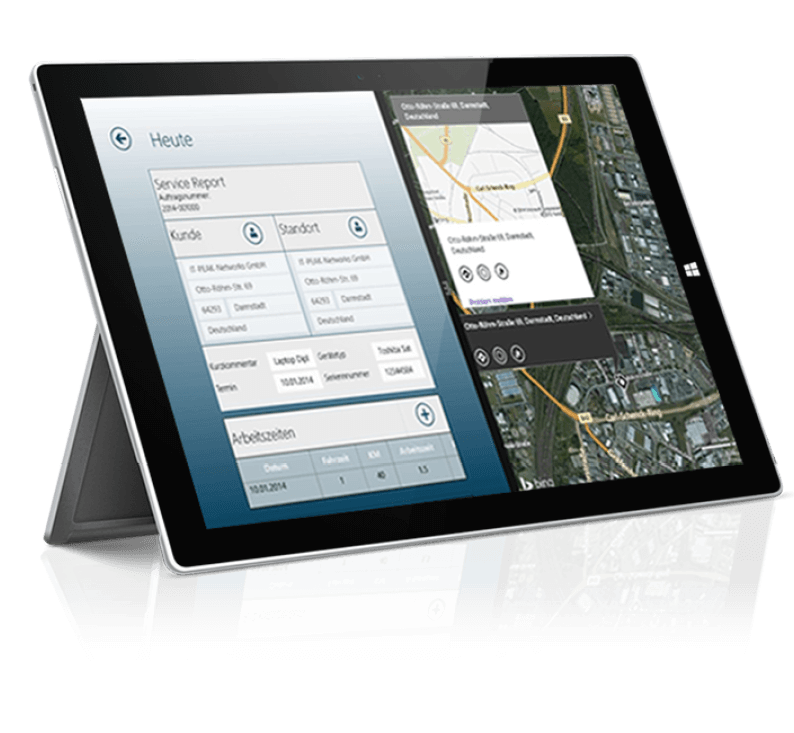 Intuitive handling via touch screen or mouse and keyboard
Documentation of consumed materials, working hours, and travelling times
Customers can sign the service report directly on the touch screen
Transfer of photos, check lists, and other documents
Automatic submission of the signed report as a PDF file
repV for Sage 100

Over the course of our many years as a Sage development partner, we have been able to gain profound experience in integrating repV solutions in Sage 100 systems. If you would like to benefit from the practical features of repV through your Sage 100 user interface, we will gladly configure your system accordingly.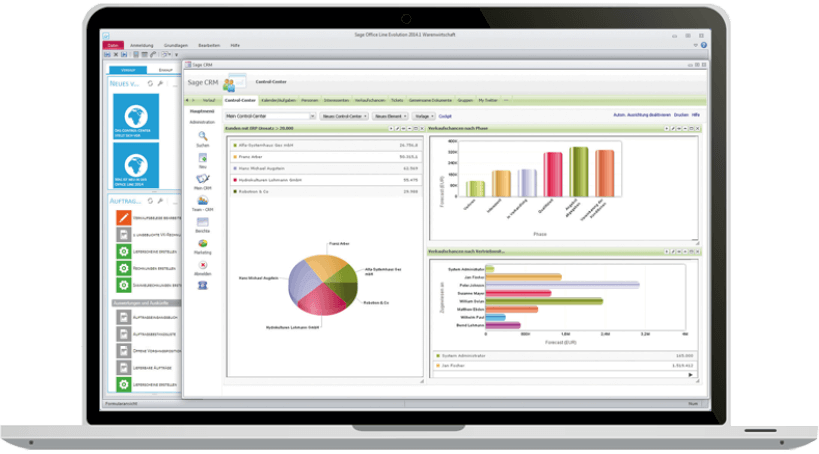 Familiar user interface
Perfect symbiosis between two powerful tools
In-depth support during and after the integration
MORE INFO
Select the most suitable package
repV management software in 3 sentences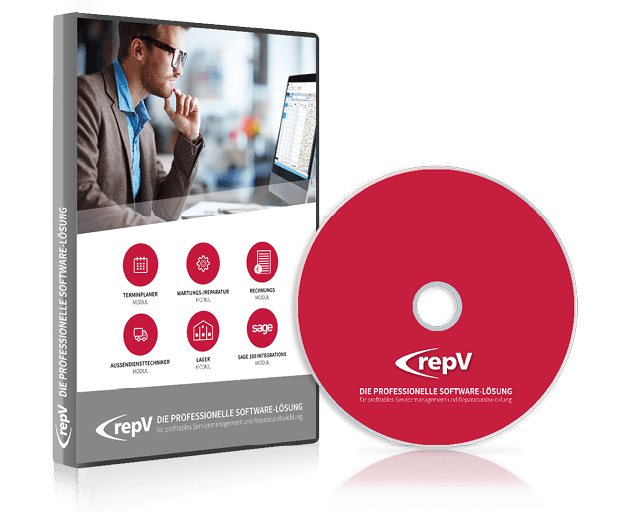 The name of the service management software repV derives from the German term "Reparaturverwaltung" (repair management).
This software is designed to ensure the transparent and efficient coordination of service technicians and their assignments.
In other words, repV prevents the loss of service-related information and allows you to keep your customers informed about technician assignments and the current status of service works.
Do you have any questions?
Don't hesitate to get in touch with us.